AMPPS
软件介绍
AppServ : Apache + PHP + MySQL
Simple package for programming
Quickly and easy to install Apache, PHP, MySQL.
Don't need any skill for setting up step by step.
Can turn your PC to Web Server and Database Server.
AppServ the begining.
AppServ is not support by Thai Goverment or Corporation but this program was inspire by Phanupong Panyadee (AppServ Foundation). Concept of AppServ it is Easy to install Apache, PHP, MySQL in 1 minute. Many people in this world have problem when Install Apache, PHP, MySQL becuase use long time to configure and some time can make dizzy. First time of distribution provide on October 9, 2001. Many people use AppServ and growing up everywhere in this world. Right now AppServ website provide in Thai and English language. For the future AppServ wet site will provide every languages on world.
AppServ is.
AppServ is a full-featured of Apache, MySQL, PHP, phpMyAdmin. You can setup in 1 minite.
Package of AppServ
– Apache
– PHP
– MySQL
– phpMyAdmin

All packages download from Official Binary Release. AppServ objective just make easy to setup. We do not provide anything else more than Official Binary Release package. Becuase we think the Official Binary Release work better than compile by individual or third-party binary.
AppServ have only special configuration when install, Apache configure httpd.conf, MySQL configure my.ini, PHP configure php.ini. AppServ can guaranty any package from AppServ can work stable like Official of Apache, PHP, MySQL Release.
Objective of AppServ Just Easy to install. You can setup web server, database server in 1 minute.For some question AppServ can be Real Production Web Server or Database Server. We can tell you Yes !! 100% can make AppServ to provide Production Server. But Windows OS is not good enough for heavy load on you web or database server.Windows OS architecture use more memory and CPU usage we recommend you to useLinux/Unix OS to service heavy load of work. Because Linux/Unix OS have more speed and use less memory and CPU usage. If you compare hit when use Windows OS and Linux/Unix OS you must be found a very difference speed. e.g. Windows can handle 1000 users per second but Linux/Unix OS can handle more than 1000 users per second and eat a little memory and cpu.
AppServ 是 PHP 网页架站工具组合包,作者将一些网络上免费的架站资源重新包装成单一的安装程序,以方便初学者快速完成架站,AppServ 所包含的软件有:Apache、Apache Monitor、PHP、MySQL、phpMyAdmin等。为帮助大家能够迅速的在本地试用EcShop软件,我们编写如下文档。如果您的本地机器没有安装过apache、php、mysql等系统,那么用这个软件则可以让你迅速搭建完整的底层环境。
软件截图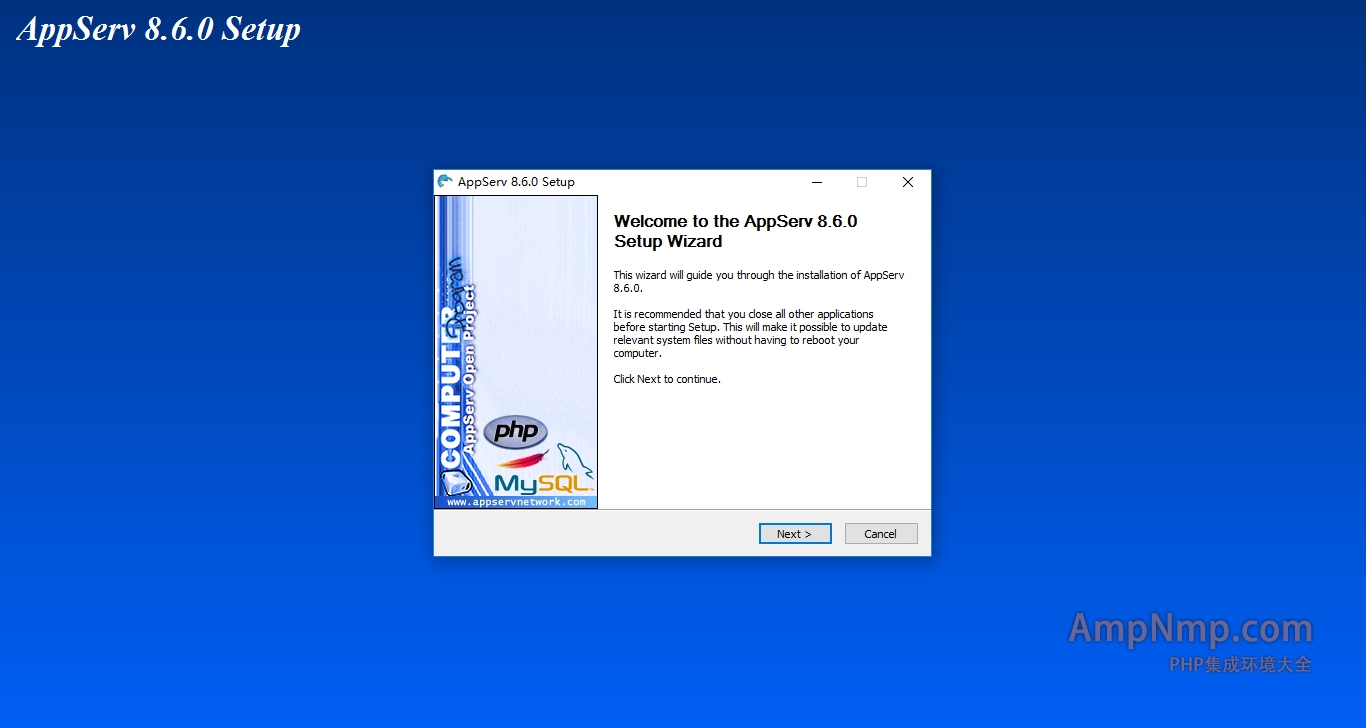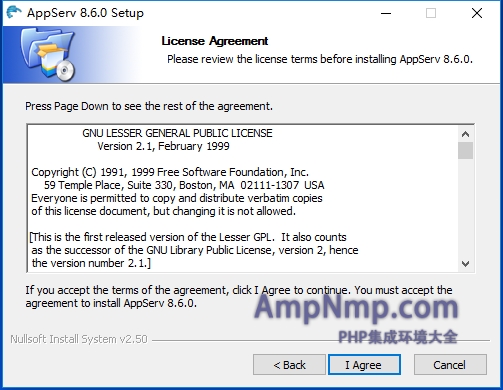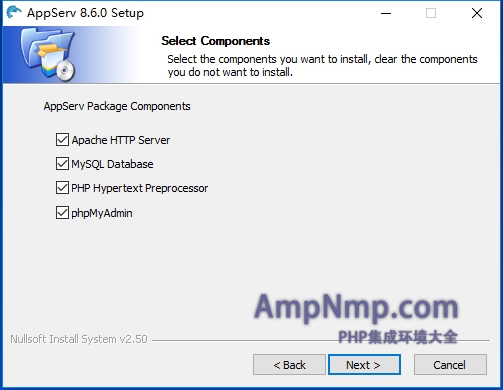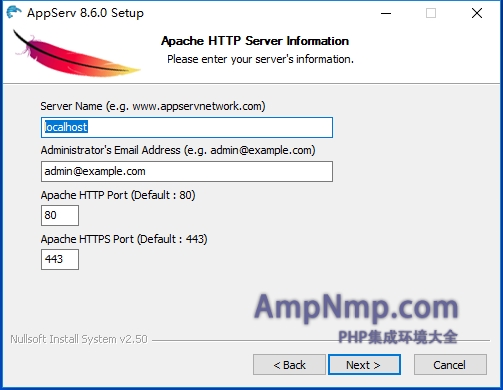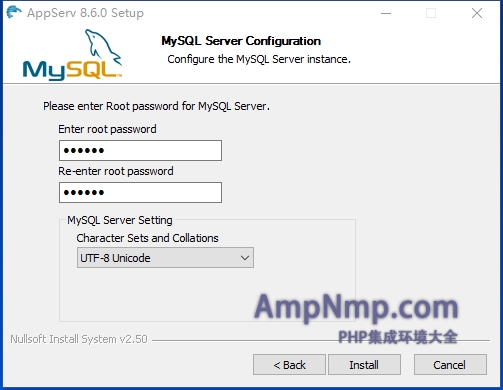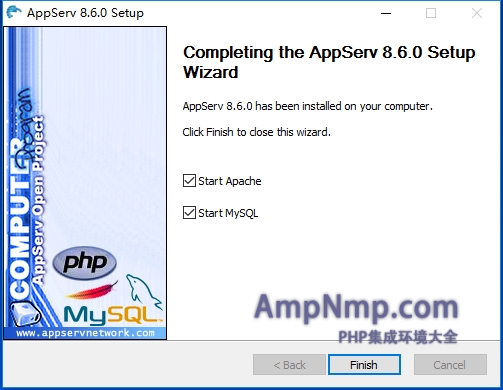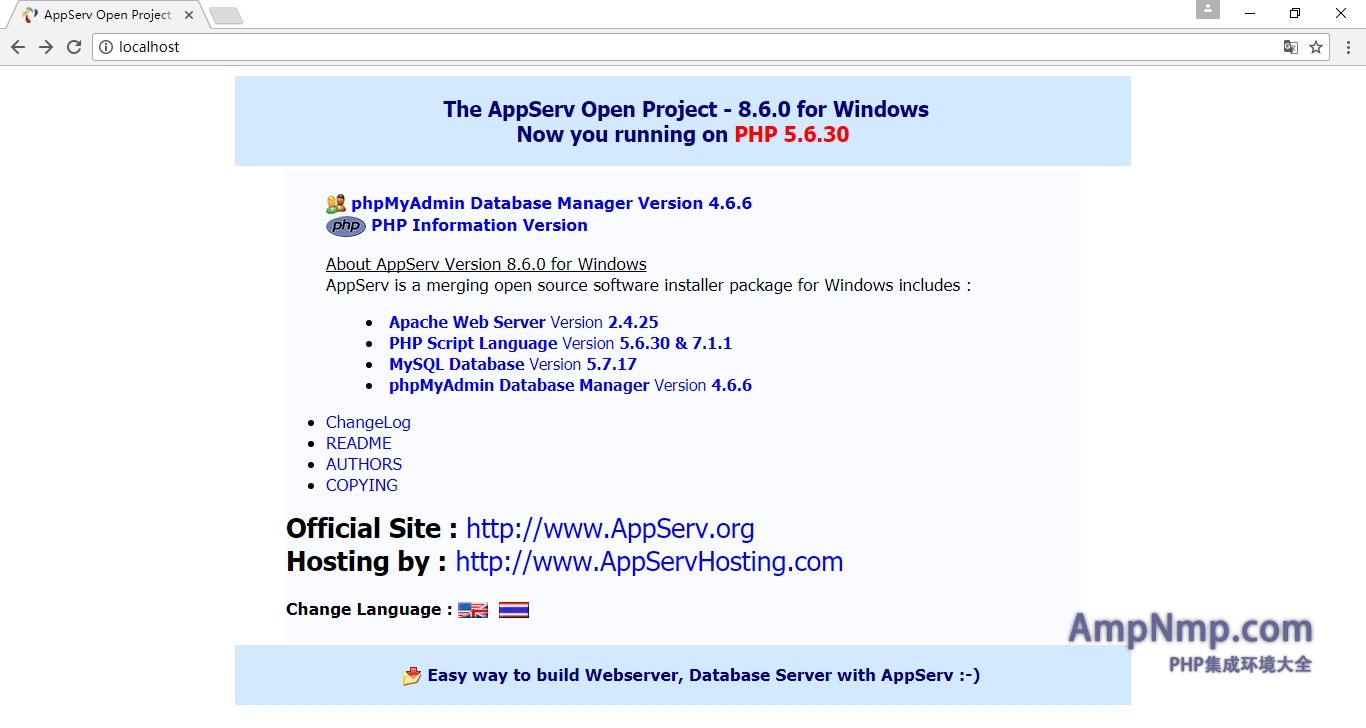 运行平台
Windows XP、Windows Vista、Windows 7、Windows 8、Windows 10、
Windows 2003、Windows 2008、Windows 2012、Windows 2016